Jaelline Jaffe, PhD, has been a California Licensed Marriage and Family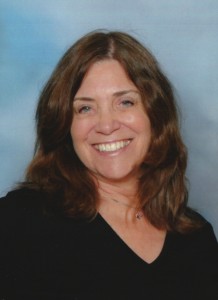 Therapist since 1976 (Lic # MFT 7729). She received her doctoral degree in Counseling Psychology from the University of Southern California in 1985. She offers in-office and online counseling/coaching for Tinnitus and Misophonia.
PERSONAL STATEMENT AND WHY THIS WEBSITE
After about 20 years of working in my practice (as well as in the public school system), I suddenly developed a rare medical condition that took many months and many mis-diagnoses before it was determined what was happening. During that time, I was on an emotional rollercoaster – sorrow, despair, anger, frustration, guilt, glimpses of peace, disappointment, etc. For a while, I thought I would have to discontinue my practice as a therapist.
Then I realized that I could actually use my own miserable experience, in service to others who have some kind of medical problem in their lives. And so I developed my new business identity: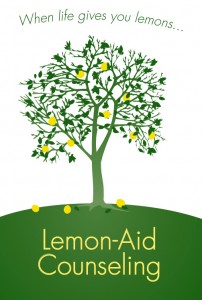 For the next several years, I continued my private practice, working with couples and individuals with relationship and other issues, including anxiety and depression. I also helped many people with a variety of medical problems, either their own or those of a family member that was affecting the family.
And then an audiologist, Randall Bartlett, MA (Tinnitus and Audiology Treatment Center) found me online and asked me to work with some of his more anxious Tinnitus patients. Interestingly, Randy did not know at the time that I, too, have had Tinnitus for many, many years! I went to a training for Neuromonics™ (a sound device designed to help mask the sounds of ringing in the ears), and developed a very successful 4-session protocol using CBT (Cognitive Behavioral Therapy) to help these patients learn to manage their Tinnitus. I have presented that protocol for audiologist meetings and also therapist conferences, to expand understanding of the relationship of the individual's stress levels and success with handling Tinnitus, to get more audiologists to include mental health professionals in treatment of this condition, and to encourage more therapists to offer CBT treatment for patients in their local areas.
In Sept, 2011, I happened to see a New York Times article (followed by a Today Show segment) on a condition called Misophonia. Like most people, I had never heard of this condition. Randy was also beginning to look into this, as many patients go to an audiologist early in their search for help with this vexing condition. Randy referred me to Marsha Johnson, AuD, an audiologist in Portland, who had earlier identified this condition but named it 4S (Selective Sound Sensitivity Syndrome).
After speaking with Dr. Johnson, I delved into what little research there was regarding this condition and its treatment, and began working with Misophonia patients using a modified form of DBT (Dialectical Behavior Therapy). In 2013, I found myself presenting at the 1st International Misophonia Conference sponsored by the Tinnitus Practitioners Association (TPA). I have since also presented at the 2nd and 3rd International Misophonia Conferences (for professionals), and the 1st and 2nd Misophonia Association Conferences (for patients and families).
I am certain that there will be more research and more definitive treatments developed for both Tinnitus and Misophonia in the future. In the meantime, I am honored to be able to provide assistance to those who suffer from these "crazy-making" disorders, as well as to their families, who suffer right along with the patients.
My new tagline has become:
Lemon-Aid Counseling:
Living the Life You Have Even If it is Not the Life You Wanted